---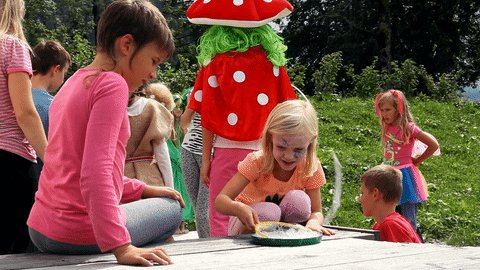 In order for your holiday/event to run as smoothly as possible here are some guidelines for you to consider:
---
PREVIOUS TO YOUR EVENT/HOLIDAY:
State clearly your expectations with regards to your event/holiday, discuss any desired schedules, your children's preferences and wishes, as well as any special additions you would like in as much detail as possible with me. This will allow for clear and successful cooperation throughout your event/holiday.
If you wish to book me for a thematic workshop or a short event, tell me as much as you can, so I can create a truly unforgettable experience for all participants.
I kindly ask you to provide me with any information you think is important with regards to your chosen holiday destination. For example: activities you would like me to carry out with your children, any licenses or documents that are required, insurance, vaccinations, visas.
Please make sure that all formalities, such as my ticket, accommodation, costs for materials and your deposit are arranged/booked before the start of your event/holiday.
---
DURING YOUR EVENT/HOLIDAYS:

Relax as much as you can and let me use my magic wand as much as possible.
Please do discuss any changes or preferences with me. Constructive criticism is very much welcome, especially as this is the only way to please all participating parties.
Join in for some family/community fun time, relax and let your inner child out.
---
FOLLOWING UP:
Listen to your children for any feedback, maybe they will share their dreams and wishes for their next event/holiday.
---
PRICING:
All prices are dependent on the chosen programme, facility and the demands of the customer. The happiness of our youngest clients means a lot to us, so we do our best to create the most unforgettable experiences for all budgets. Click here for pricing info.
---
BOOK NOW!
For more information feel free to contact me at: kidsadventurecare@gmail.com or call 00386 31 810 202 or fill in the form below.

---